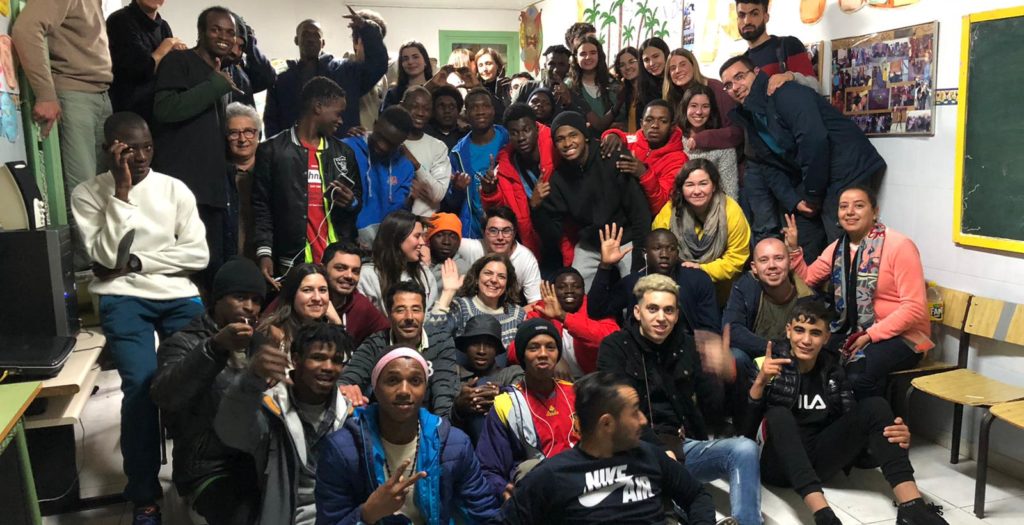 25 Feb

STUDENTS TRIP TO "SOUTHERN BORDER". Spain

A group of students from the second year of secondary level wanted to learn about the reality of Ceuta.

Last January 24 we took a ferry from Algeciras to that city. At that point we were not aware of how easy it was for us to cross the strait. When we arrived, we stayed at a house of the delegation of migrations of the diocese of Cadiz.

The following day we went to ELIN, an oasis on the road for the immigrants who arrive in Ceuta, offering them support and orientation. We were impressed by how hospitable and joyful the association was. They gave us a talk about the situation that all the immigrants experience and how we can respond politically against it. The harsh images and videos that they showed us made a great impact on us.

Then we went to Benzú, one of the borders between Ceuta and Morocco; we could observe the barrier that separates them and how people there live.

Later, our return to ELIN was one of the most special moments of the trip. We received a warm welcome from all the immigrants. "Hospitality is fundamental to our house; ELIN is a large family that values migration as a great asset."

They asked us about our trip and our family, offering us water and making us feel at home.

There were many activities for us to get to know one another and to deal with the topic of acceptance and its significance for us, based on equality and affection.

Finally, that night we had an informative talk about the immigrant children, the situation of those who are in the centers for minors as well as those who are living in the port. The association was Maakum ("we are with you")

We finished the day with a reflection about everything we had learned and our feelings about this harsh reality.

The following morning, we went to the border of Tarajal, where we recalled that brutal 6th of February of 2014, and we said a prayer.

After this eye-opening weekend, while eating breakfast before returning to the peninsula, we met one of the children from the port, Omar. We ate breakfast with him and learned about his harsh history with a sad goodbye.

After this we took the ferry and arrived in the peninsula in one hour, while all those persons equal to us are risking their lives to cross in small boats or even underneath trucks on days that they can pass through, but only to be rejected.

This opened our eyes, and we are very grateful for having been able to learn about this reality that is so close to us, and for their great hospitality.

Written by: Laura Soria, Marina Almagro, Alba de Sotomayor, Ana Ortíz, Manuel Arriaza, Pablo García, José Luis Hurtado and Lucía Fernández.