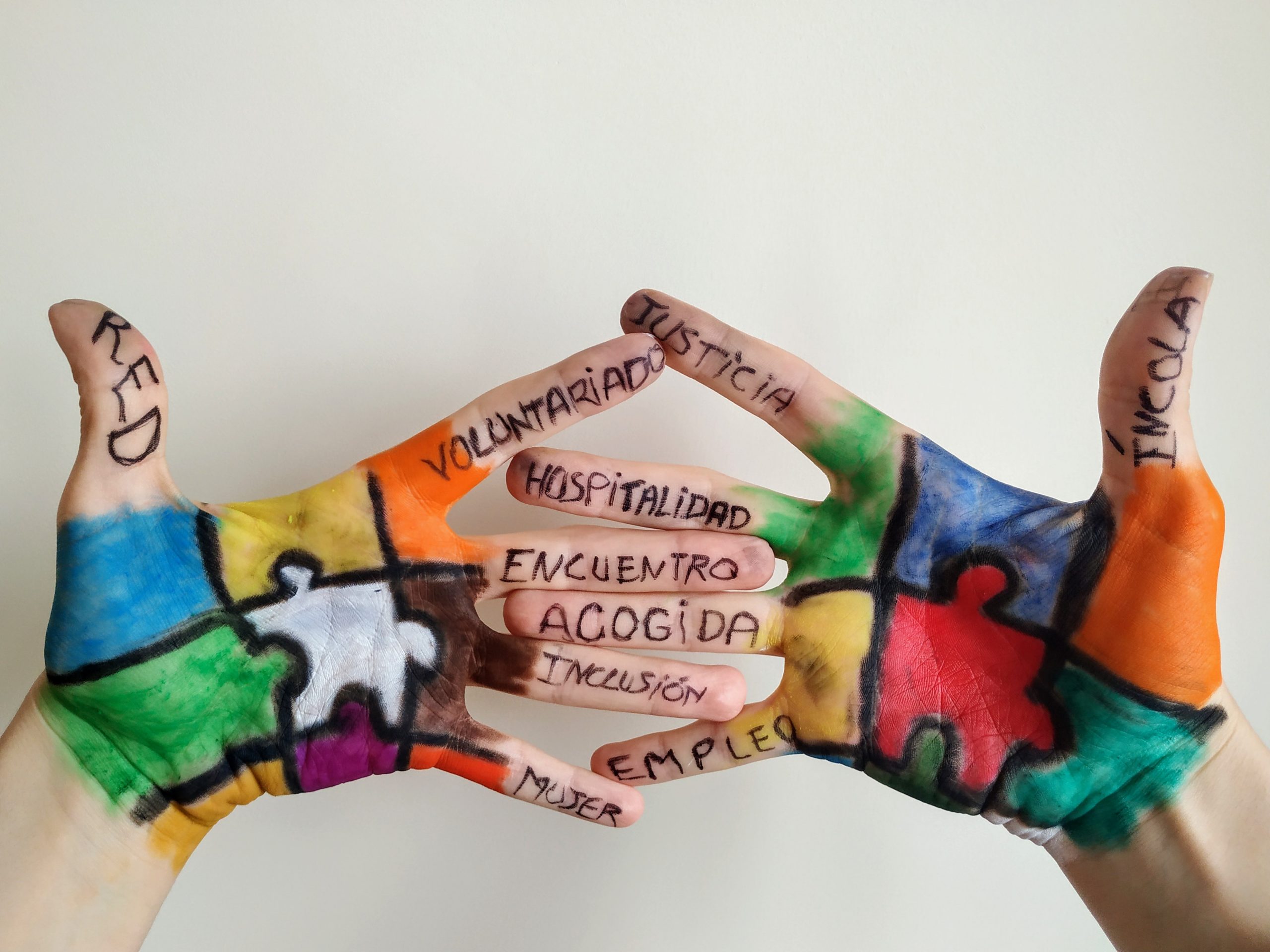 27 Oct

sustaining hope/spain

The key element in working with immigrants in the coming years is going to be that of sustaining and maintaining hope in the face of the current instability and the social crisis that is already upon us.

The Incola Network Foundation, a social entity promoted by 8 religious institutions, among them the Handmaids of the Sacred Heart, works non-stop to offer to the most vulnerable persons in Castilla and Leon, a dream worth struggling for.

At this time, we have no other choice than to reinvent and adapt ourselves in order to be able to continue reaching out to those who need us, with the appropriate security measures but without paralyzing fear.

In this adaptation, the volunteers, as always, are an essential part of the change. Some give Spanish classes from their homes, by means of the internet; others do job searches from their homes, others make phone calls to accompany people, others go to the headquarters ceded by CONFER in order to do tutoring, or to participate in computer courses to bridge the digital divide. Some due to health can find it more difficult to participate, but they are ambassadors of Incola Network, and they are taking charge of the Membership Campaign. Every effort is welcome in order to be able to continue reaching out to and supporting each one of these persons and families.

We have to go forward, like our companions from Burgos, of Atalaya Intercultural, as a lighthouse that can be a model and guide to sustain the immigrants' hope in these times of pandemic.

Eduardo Menchaca Ponce de León

Coordinator of the Incola Network Foundation.