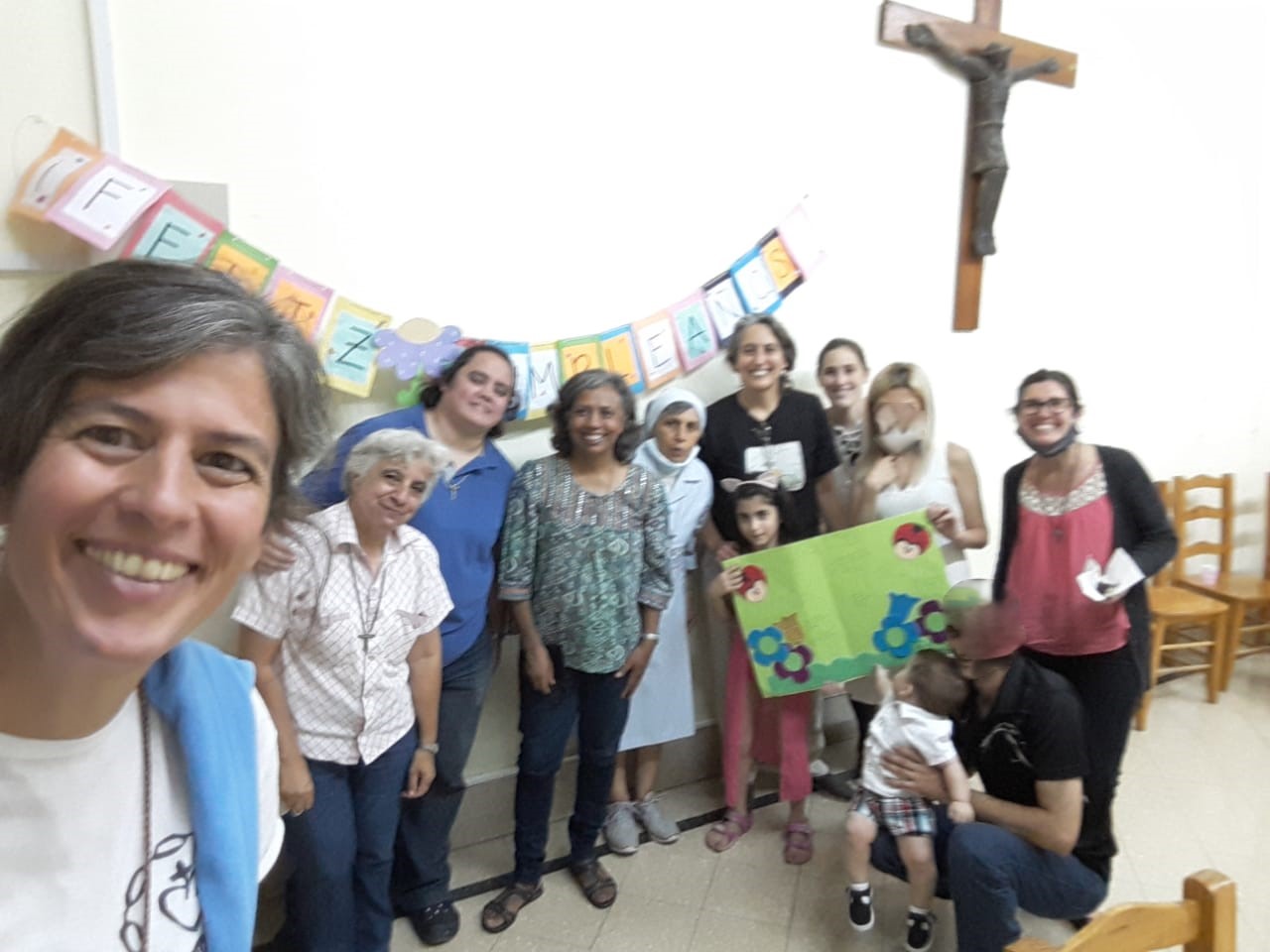 26 Feb

A FAMILY THAT GROWS/ARGENTINE

Many years ago, the sisters repeated this prayer to God at the end of the day: "Enlarge our hearts, enlarge our families and make us homes." And I believe that this request was made and is coming true in many ways.

In February 2016, I arrived in Ituzaingó for a new mission. It coincided with the arrival of a Syrian family, whom our community received with special affection. A great challenge was beginning. We share our house with our brothers until December 2020. They were four years encounter, of getting to know each other, and of mutual help. A very good and enriching life and family experience for everyone.

On January 31 of this year we reopened our doors to welcome an Armenian family. It was a big change for us this time because children came to our house, Nelli and Arman, and their parents, Edgard and Lusine. We met them in November of last year through Sister Constanza. We enjoyed an afternoon together in our garden and from that moment we began to prepare with enthusiasm for their arrival.

Our family grew bigger. Suddenly we started to hear a girl's voice calling us "grandmother or aunt", as a sign of respect and affection. And just as Arman, the nine-month-old baby, prepares to walk, so the whole community begins to walk alongside them. There is a lot to walk together, to listen, to learn, to accompany each other, to discover ourselves and feel loved. We do it from the concrete and daily routines, that is why we like to share a meal, practice Spanish, prepare with Nelli for the beginning of her classes and more together.

We are sure that this time together will be very enriching for all to generating communion beyond "race, language, religion." We do it with confidence and joy because "our hearts expand, our family grows, and we build the home."

Zulema Ramirez aci.