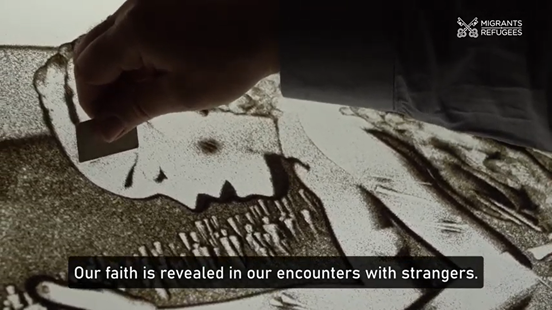 08 Jul

"Towards an ever wider WE": A Church that reaches out

Caring for those who are injured, boldly and without hesitation: this is another step along the way to the World Day of Migrants & Refugees, which will be celebrated on Sunday 26 September 2021.

With the theme Towards an ever wider 'we', the Holy Father calls for a future with "no more others, but only one 'us'." In response to this plea, we are sending you multimedia materials and theological-pastoral reflections to help build this "we" together.

Pope Francis asks the Church "to go out into the streets in the existential peripheries to heal those who are injured and to seek those who are lost", fearlessly and without discrimination. His new video includes the testimony of a priest who heals the wounds of many migrants who live in terrible conditions along the Balkan route.