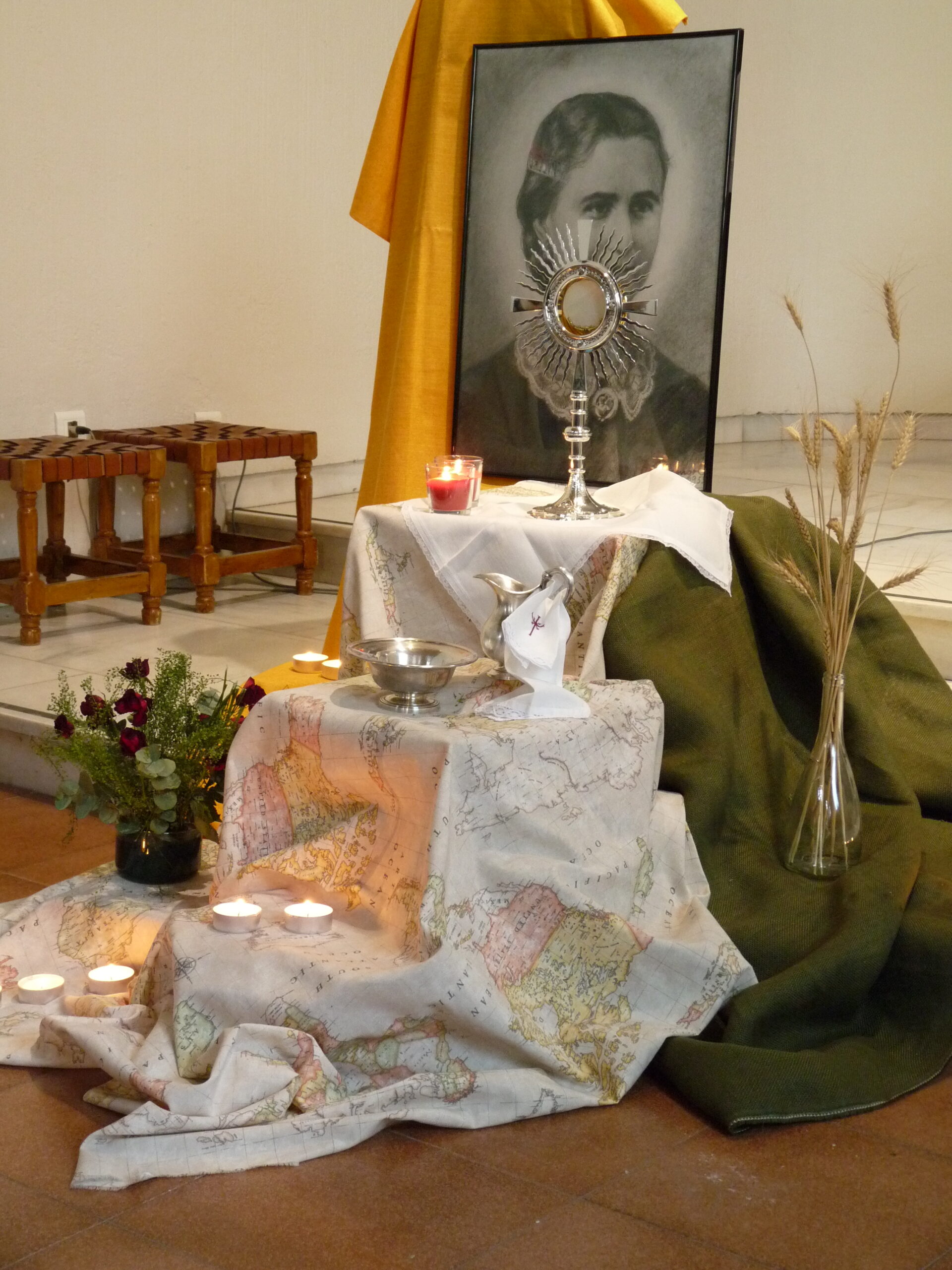 03 Feb

GC XXI. Walking…as pilgrims…together

It is a privilege, as we begin the GC, to retrace the history of the beginnings of the Institute in Madrid. As Father Elías Royón, SJ, reminded us, knowing the roots of our history, remembering it with gratitude, allows us to recreate the present in the direction of the future.

In the morning, Sisters Amparo Hurtado, Isabel Tudanca, María José Tuñón, and Inma Romero guided us through the house of Martinéz Campos on a pilgrimage that brought us closer to the profound experience and presence of Rafaela and the first sisters. We visited the novitiate, St. Raphaela's room where she had lived and suffered so much, the entrance that was the old chapel, and the church, which holds so many memories of the foundresses. We were all especially moved to imagine ourselves going down the stairs leading to the pozo along with the foundresses, remembering their attitudes of great humility, charity and service. We ended the morning with adoration, letting the story settle within us and thanking the Lord for all that we had received.

In the afternoon, the pilgrimage continued through Madrid. We walked the streets where our sisters had passed through and where our first communities were: the Hospital de la Princesa, Calle de la Bola, and Cuatro Caminos. There, we shared the experience of the day, letting resonate in one word what touched each one of us most: trust, memory, fidelity, commitment, heritage, openness, gratitude, hope….

"What a joy to have such a great God!" This same trust inspires and impels us today.