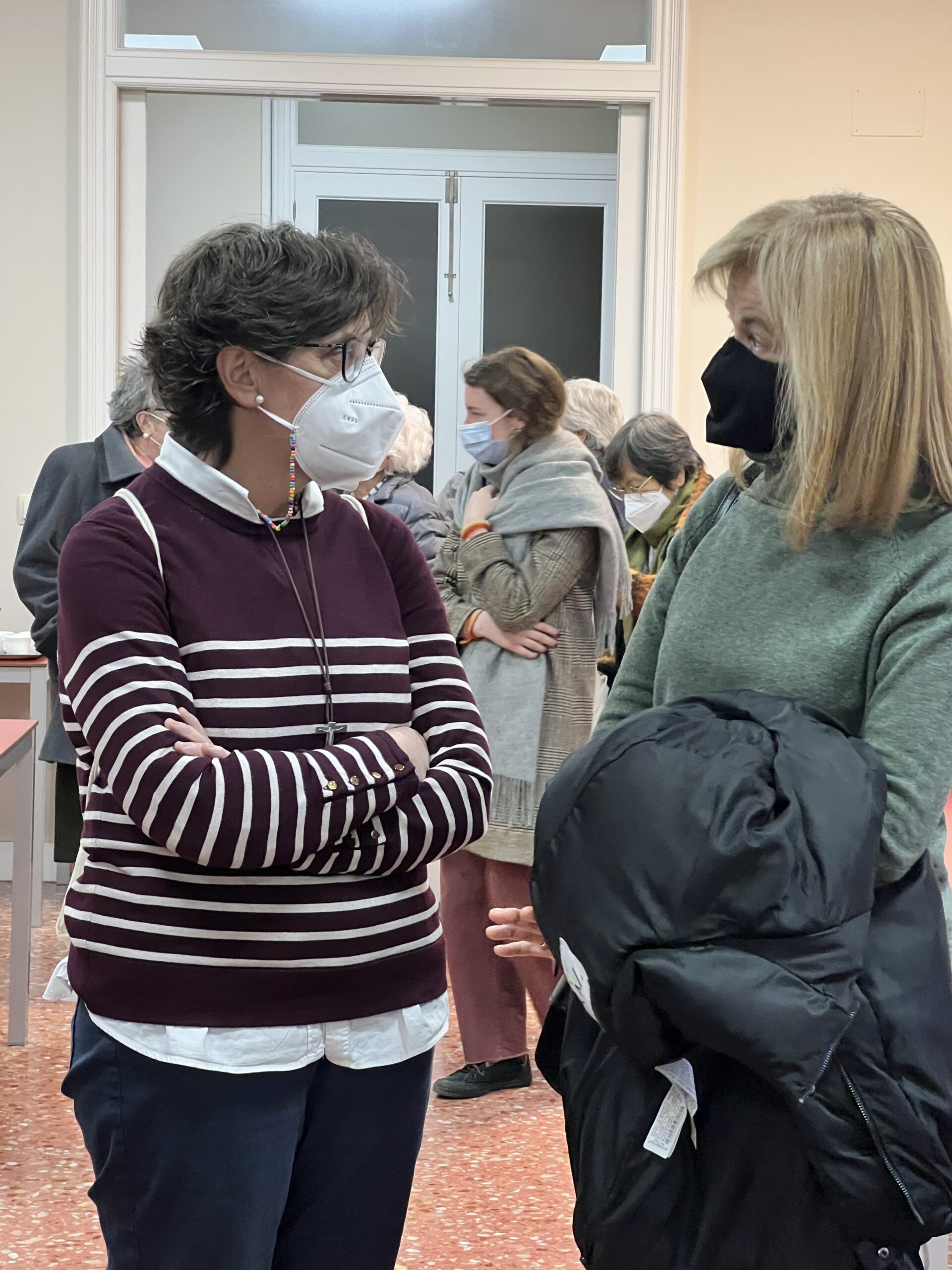 16 Feb

GC XXI. THE DAILY LIFE OF LISTENING.

Today we continued our journey of listening and discernment, allowing ourselves to be guided by the Spirit, who is almost visible among us in this atmosphere of great openness and the desire to deeply penetrate the invitations in all that we are sharing and hearing from one another. The walks in the garden during the breaks, the serene sharing in the groups, and the echoes and resonances collected in the assemblies reflect very much this movement of communal discernment that is growing among all of us.

In the afternoon, we joyfully received some members of the ACI Family from Madrid, with whom we shared a snack followed by Adoration prepared by some members of the FACI commission. S. Rosario Fernández-Villarán addressed a few words to them at the beginning, thanking them for their commitment and collaboration with our mission, especially at a time when the pandemic left so many people helpless and in need.

It was a beautiful moment of family, meeting, dialogue and the opportunity to meet with those members or those sisters who had not seen each other for a long time.

The "Night of Hope" featured the impressive commitment of the Europe-Atlantic Province to the social economy of solidarity, as well as the vocation promotion efforts that are reaping much fruit in East Timor.

Thank you for your prayers as you continue to accompany us!