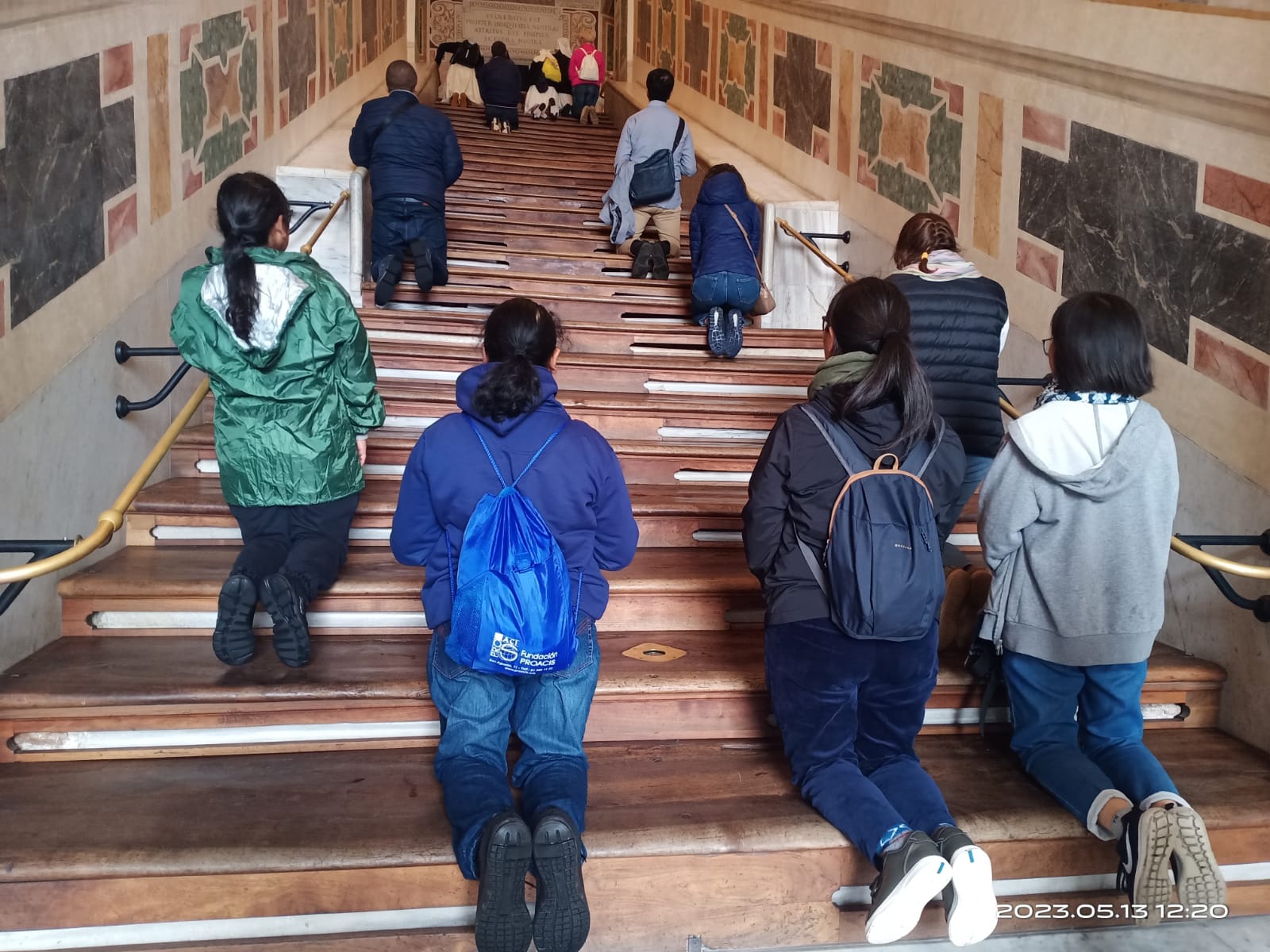 19 May

IN THE FOOTSTEPS OF SAINT RAPHAELLA MARY. Third probation

On Saturday, May 13, prior to the celebration of the Feast of St. Raphael Mary, the Tertians, we had our pilgrimage in the footsteps of st. Rafaela Mary in Rome. We were invited to gaze everything with her eyes and spirit, knowing that we can see the divine signs in humanity.

We visited seven significant places: Saint Angelo Castel, Basilica of St. Peter, the Church of Jesus, St. Claudius Church, St. Ignatius Church, Holy Stair and the Church of St. Andrea al Quirinal.

We worked in pairs Preparing this deep pilgrimage which led us to contemplate gratefully the path and the work of God in St. Rafaela Mary.

It has been a fraternal and contemplative day that brought us even closer to this incredible woman who had a universal heart. And I borrow the words of one of my companion "Even though I pray in front of her body, or sit in the same chair where she used to adore the Lord, this pilgrimage is a unique experience of being closely to Saint Rafaela, following her footsteps."

From those places that we visited, I was touched by the Holy Stair. Saint Raphaela wrote in one of her letters that "I have devotion with the Holy Stairs although I have not been there more than once…" for us it was not the first time, but the second time, and the time we all had the opportunity to climb up on the Holy Stairs with a renew and grateful feelings.

We went up united in prayer, for many people who are in pains and tears, for our mission, for the vocations in the Institute and for us in this time of Tertianship, so that Jesus may mold us to be the Handmaids of his Sacred Heart.

Yeraldin Ildefonso, aci.